Our family first Newfoundland named Jonni was purchased in 1978, I was good swimmer. Trainings and traveling to North-Estonia with dogs was exciting. In that time was water training only in Tallinn, Pirita and Pirita river. We grew together and many things we did together. From this time on I have deep love with this breed.
In our family was been one Bernhardin girl named Rella (born in 1985), from Haljala, Lääne-Virumaa.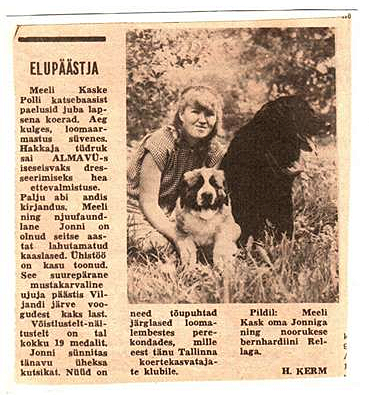 In 1990 year my parents made me gift long-haired tricolor male named Fellin-Floria-Black-Art (born in 21.03.1990). Two years later I brought another one long-haired sable female named Arabella (born in 1992).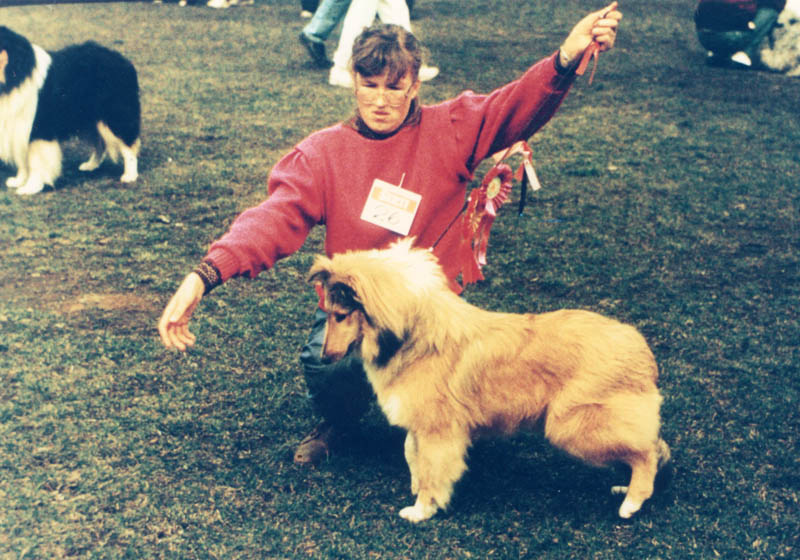 In 2004 came from Belorussia kennel Vialiki Miadzvedz black Newfoundland girl, we called her Sillu at home, who born in 04.04.2004.
After that in 2007 came Lola from kennel King of Helluland and Irish Soft coated Wheaten Terrier girl Indiana from Estonia kennel Dion. Indiana was completely reel of joy and in hard times she took our thoughts away from worries!
In 2009 year we managed to bring from Scotland near of Edinburgh, Newdraden kennel new black lady at home named Carol.
In 2013 may came black boy Leero, from kennel Newfound Treasure, who is therapy dog right now.
In 2017 in the end of april came to our family Newfoundland girl Enny, who is half-sister to Leero from the same kennel.
In 2019, 17-th of june came brown female puppy Luna, from far away Russia, kennel Obush Shed!
Thanks to all breeders, who trusted us.